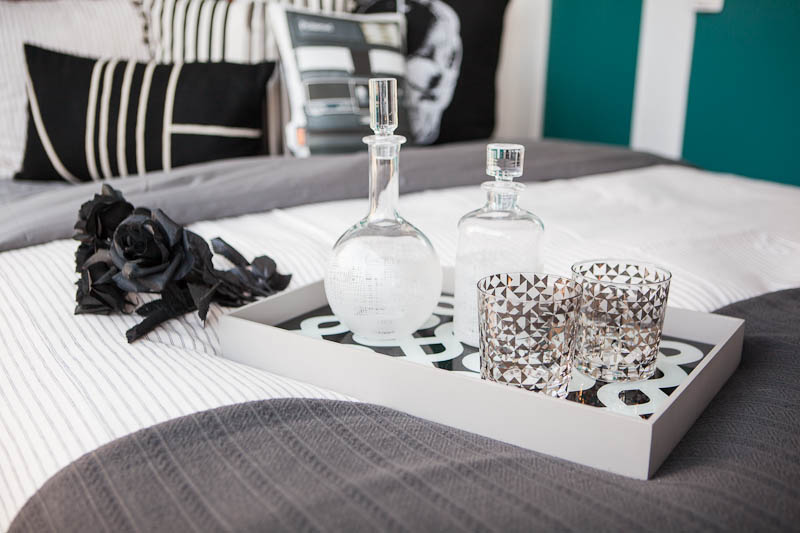 Light the Way: To set the right mood, you'll need the right lighting for some soft ambiance. A glaring overhead light is a big buzz kill, so make sure you have soft light coming from lower points in the room—dimmed bedside lamps or candles are perfect.
Feast for the Senses: Address a variety of senses to make the whole experience more enveloping.  Light a single scented candle or incense (not too much!) or spritz a soft room spray. Incorporate different tactile textures by bringing in smooth velvet, soft lambswool or fuzzy mohair…just make sure to stay away from that scratchy wool! Turn on soft music, and keep the visual focus where you want it—on the bed, not on a pile of laundry or a TV.
Mess it Up:  Forget your years of practice making that quarter bounce off your tightly made bed.  Now is the time to mess it up.  The last thing you want to do when tumbling into bed on Valentine's Day is to stop and untuck the sheets and take off all 20 decorative pillows.  So leave those accessories off and pull back the covers just enough to show that

it's ready for action.
Aldea Home has everything you need to take your bedroom to the next level.  And now you can get 15% off online and in store with the code LOVELOVE.  Valid through Valentine's Day!