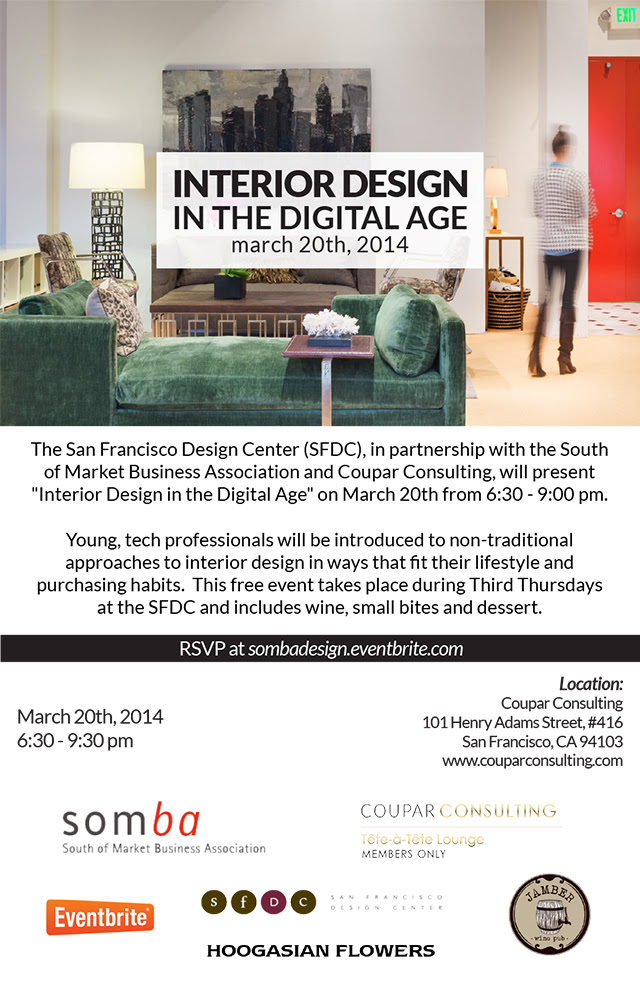 Join Labexperiment this Thursday at the SFDC!

Hi Friends!
As part of the San Francisco Design Center's Third Thursday series, I have been invited to speak about Labexperiment at the event Interior Design in the Digital Age. I'd love for you to join us for a fun evening of wine and snacks, and great information from industry professionals on the intersection of interior design and technology.
Get your tickets now!